Hello everyone!
The star studded event last night was a shining light for actors, celebrities, and any female in the room! Stars like Kacey Musgraves showcased the color of the season: pink!
However, other dresses/pantsuits caught my eye. Look at the Today Show Style's Facebook page to see all of the glam photos. Regina King's acceptance speech reminded me of the tale in A Cinderella Story. Her emotion and overall gratitude empowered me as a young professional, too.
The opening act provided a flashback to my grade school days spent watching American Idol. Adam Lambert's powerful song is what The Academy needed in today's era. Listen here!
Have a great week! It's almost March – good luck!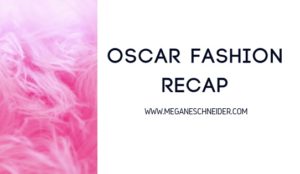 This post contains affiliate links. Thanks for your support!