Happy New Year!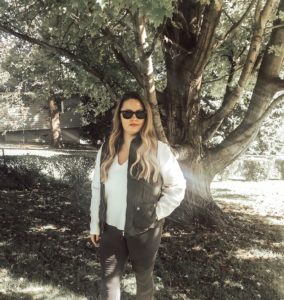 How was your first day of the year?!
A new year brings new resolutions and goals. One fitness goal of mine is to run a 5K this year. I've always enjoyed running, so I'm up for the competitive challenge.
Awhile back, I wrote a post about my favorite running shoes, so you can be sure to read that here. As far as my favorite fitness gear, this post will feature a few items that will keep you comfortable when exercising. Linked below are a few jackets, leggings and shoes that I enjoy wearing to the gym.
I still like to look stylish when exercising, so here are a few of my favorite jackets and tops. It's important for clothing to be breathable when running or lifting weights. Nike is my favorite brand for jackets to wear when I'm going for an "athleisure" look.

Leggings are my favorite accessory when picking out an outfit to exercise in. Alo Yoga, Zella and Lysse are a few of my favorite brands.

Shoes that fit well are so important when working out to prevent injury. I love Nike and Brooks shoes for running and walking.
As always, thank you for reading!
Have fun reaching your goals this year. Leave a comment of what you would like to accomplish in 2019.
Until next time,
Meg