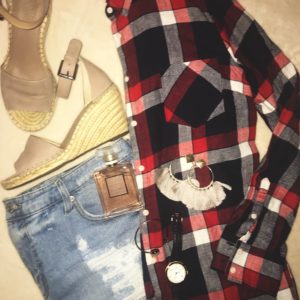 Espadrilles have been my favorite trend this summer. They are so stylish and can easily dress up any summer look in the blink of an eye. I found a pair of Vince Camuto espadrilles at Von Maur the other day that I'm currently loving. The color is so versatile and can go with almost any outfit that you have in mind.
However, the tightness and worn-out lines on the shoe strap are a slight downfall to this particular shoe.
As always, linked below is a list of my favorite espadrilles at the moment.
Xx,
Meg