Hello, I'm Megan!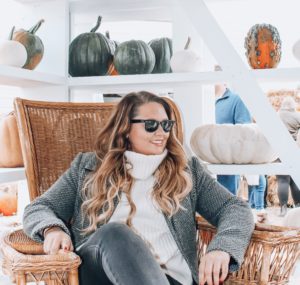 I'm the Editor-In-Chief of this blog and have always loved fashion. This platform will be used to share my personal tips on how you can be "Styled by Megan," too. My style can be described as classy, chic, elegant, polished and preppy. I love incorporating designer labels into my wardrobe. 
I was born and raised in Omaha, Nebraska, and I love this city. I'm a graduate of Mercy High School, an all-girls school founded by the Sisters of Mercy. I often credit my high school education and teachers who helped me learn to love to write and design. After high school, I graduated with a Bachelor's degree in Communication from the University of Nebraska at Omaha.
The College of Communication, Fine Arts, and Media opened my eyes to the endless possibilities in the industry. I was a journalism and media communication major with a concentration in public relations and advertising, accompanied with a minor in business. I enjoy the fine arts and have found that fashion blogging is a job that I love after I was introduced to the online profession during my sophomore year of college. My plans after graduation are to travel and continue to write for this blog. I'm also interested in digital journalism, advertising, marketing, entrepreneurship, social media and web development! 
Feel free to follow me and keep up with my blog posts on Bloglovin.'
I can also be reached via email on my contact page. Stay tuned to see my virtual closet and every day style!